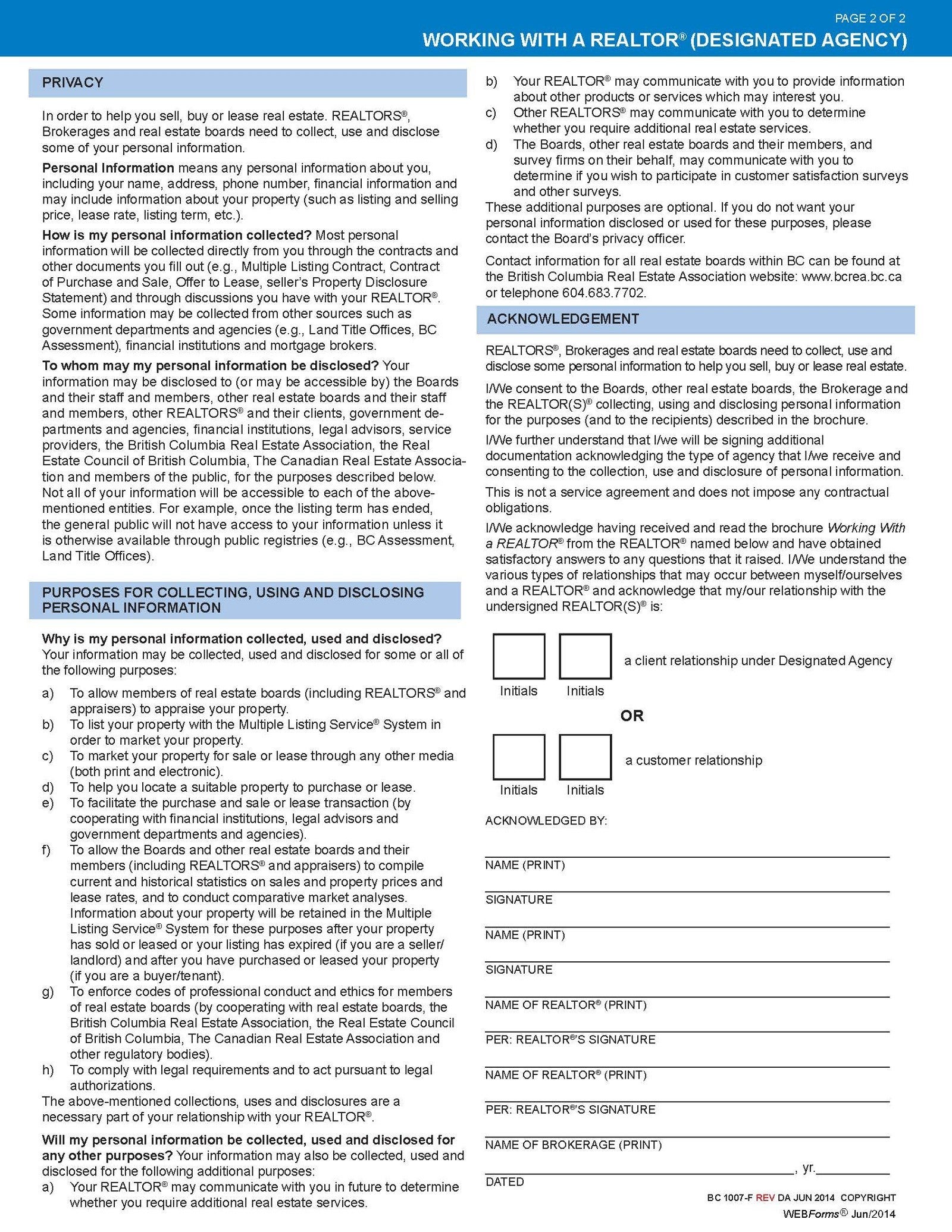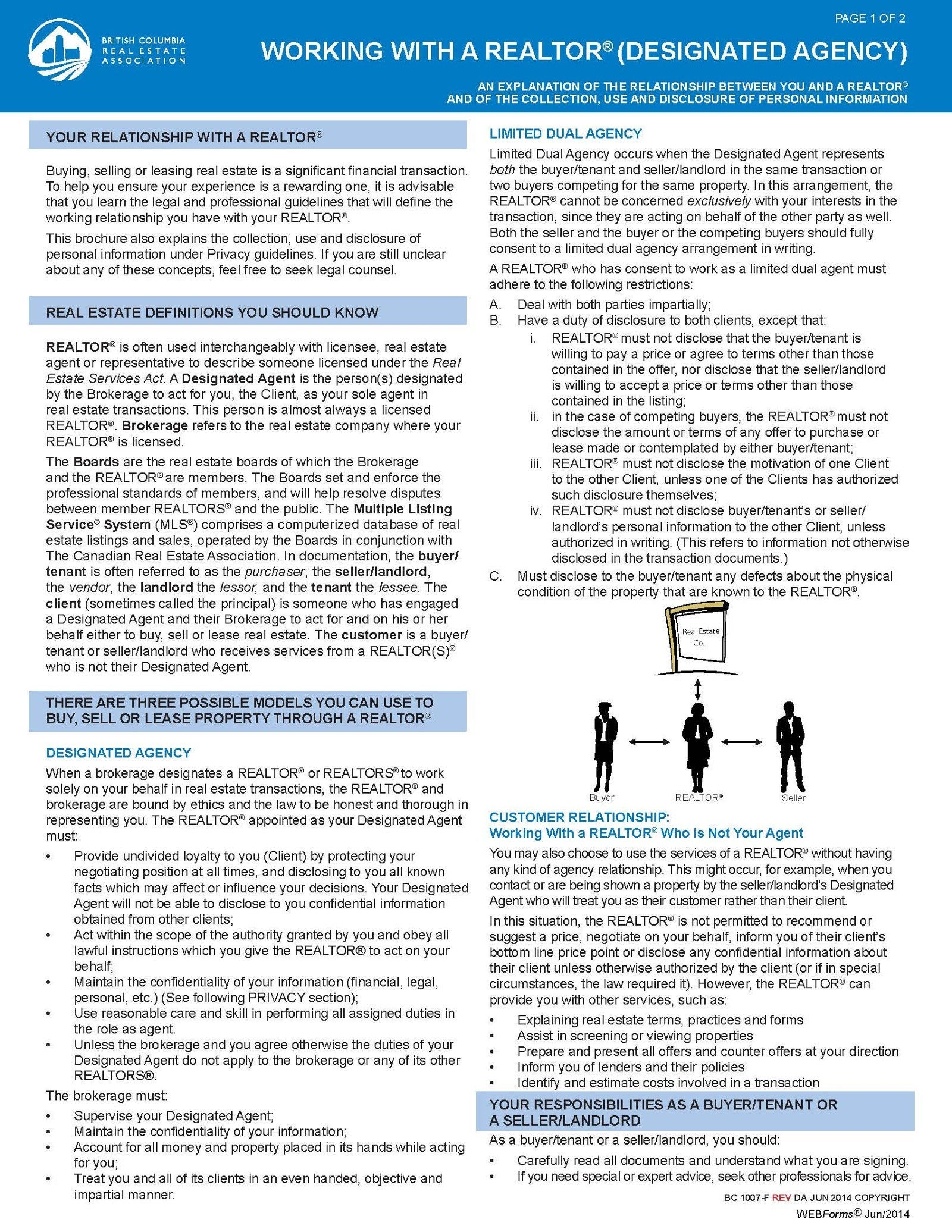 "When buying a real estate in Vancouver, should I only deal with the listing agent? I'm sure I get a better deal!"Hosting plenty of open houses whether it is for my own listing or someone else's, I have witnessed and conversed with numerous excited buyers who did not have any real estate agent representative. If I'm hosting an open house for someone else's listing, other than helping a peer, my ultimate goal is to expand my client network and prospect new buyers who I meet at the open house. This also implies when I'm hosting my own listing. Open House Purpose:A) Sell the listing B) obtain more prospect (I want other real estate sellers to see how perfect I work, so they hire me to represent their listing too)During private showings or ope house,quite a few buyers walk in to my listings, telling me they have no REALTOR® representative and want me to represent them.There are certain clarification that I have discussed with them which I want my readers and other potential real estate buyers are aware.There are 3 different agencies. 
What is Real Estate Agency?
Agency is to define the relationship of a Real Estate Licensee with persons involved in the transaction.
A) Designated agency (Client)
This is the most common practice and most favorite. The REALTOR® or the real estate licensee works directly for the client and owes fiduciary duties. This includes but not limited to disclosure and direction on pricing, disclosure on anything related to the transaction, and working only to benefit the interest of the client.
B) No Agency (Customer Relationship):
In this relationship, the person involved in to selling or buying a real estate transaction, asks the agents only to draft and help with the transaction without any fiduciary duty owed from the Licensee. But yet, agent is responsible to fairly educate their rights and interests.
C) Dual Agency (representing both)
This is when a Licensee represents both sides, real estate seller and buyer, and needs to be impartial to both parties and protect both parties interests. Although it is tricky, but it is in practice and REALTORS are quite diligent in performing their fiduciary duty to both sides. In this case, both sides need to agree and sign an agreement for such representation. (It is important to mention that as of March 2018, real estate council of British Columbia, has changed many real estate rules and practices, which Dual agency has been effected and is no longer permitted. This change comes to effect in March 2018, and I will share more details in regards to specific disclosures requirement.)Now that we understand the variety of relationship, going back to the potential buyers in my open houses, some were under impression, since I was the listing agent, it would work to their advantage, to directly deal with me instead of having another REALTOR® or real estate agent represent them. What advantages? •  Having a better chance in multiple-offers. •  Getting better price since they deal with the listing agent directly and … When confronted with such assumptions, I had to be super delicate and explain the most important beginning step, "Working With Realtor Brochure" and Agency relationship. (Please refer to the attached file)If I'm representing the property Seller as a listing agent, I have established a designated agency and am bound to protect and work for only the seller's interest. Meaning, it would be a wrong assumption if any potential real estate buyer think they gain advantage of price reduction, or the information that discloses the position of the sellers, when dealing directly with the listing agent. This also implies in the multiple-offer which, as the sellers designated agent, I am not authorized to disclose non of the other offer's details including the price and conditions. In this case after this is discussed, I encourage them to work with either their own existing real estate agent or if they don't have anyone, that I could refer a REALTOR® to them.In addition, however, if they are approaching me for representation, because they have been referred to me, or they simply just want to deal with my style of work, or are my existing past clients, although I am representing the sellers, I have two choices:1. Discuss the case with the Sellers and ask for their permission, whether they allow dual agency and explain about it's risks in full detail. If both parties agreed in writing, then proceed with all barriers in mind.2. Create no agency and just help with drafting the papers. Although having no agency, I still have to be fair with the buyers and have certain limited duties toward them, which will not disclose my seller's position in the transaction.(Please bare in mind, the options, above may be effected as of March 2018, I'll update my readers in another blog post)My team and I work extremely hard and we strive our business based on client's referral. Vancouver real estate is changing and growing tremendously, so must the REALTOR's marketing strategies and prospecting. If you are in search of an agent in Vancouver, with extraordinary and out of the box marketing methods, with proven positive results, Connect with me today.Working in Vancouver real estate as a REALTOR® is fun and especially rewarding when clients compliment my services and send me "Thank you" cards. I'm a real estate agent specialist in Vancouver West and more proud to be a member of Greater Vancouver Real Estate Board. Wondering what to do in this market? Let Axel Ziba's professional team of real state, strategize every step of your purchase from A to Z. That is why our mission statement starts with "Real Estate from A to Z".778.636.7707 or simply send us an email