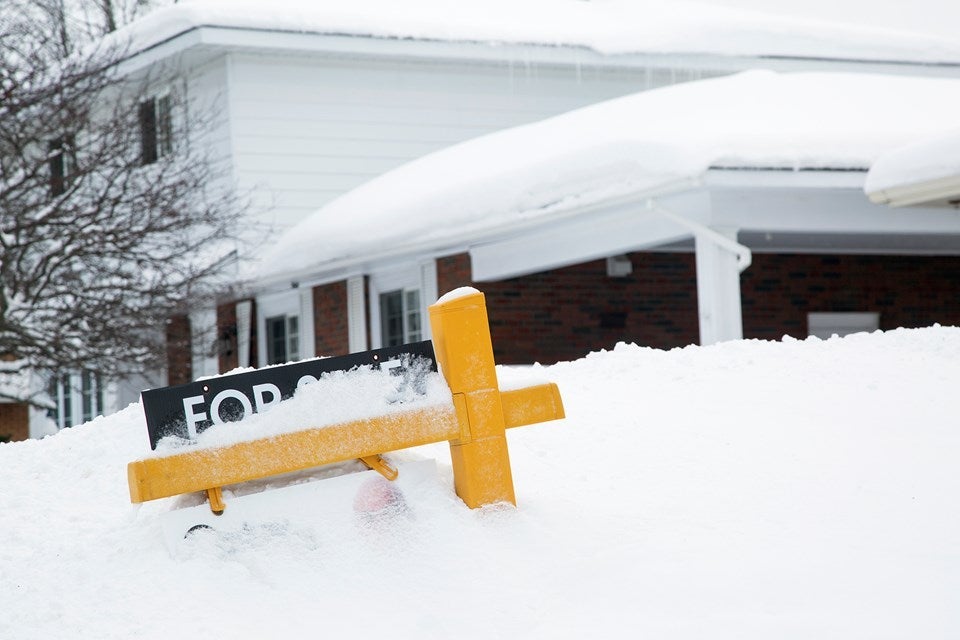 As a REALTOR® and real estate agent in Vancouver, my clients first question is, "When is the best time to list my home in the market and list it on MLS®?"The trend shows spring time has been the most attracting time to list any properties. Why? It's simple. The sellers have been preparing (Making their property buyers friendly) and now it is ready to sell. The curb appeal is more beautiful in spring time with flowers booming and new fresh and great leafs on the yards trees. Roof has been changed and a new paint on the entrance stairs to the fresh painted red entrance door feels perfectly homy and comfortable.Based on listing activity and its trends, spring has the highest listed amount of homes and higher amount of sales. This corresponds with number of real estate enthusiast and real estate buyers in spring time as well.
Conventional wisdom says you shouldn't buy or sell a home during the winter time. But as a real estate pro and expert REALTOR® in Vancouver, I will tell you that the winter can often be a great time to buy or sell. Why? Consider the following:
•   Historically, interest rates tend to drop the most at the end of the year.
Financial institution are aware of sale drop in winter time and want to keep their sale steady. By adjusting the interest rate, they attract more buyers to stay in their search, even in the winter time.
•   The number of homes listed for sale drops in the winter, which means less competition for sellers.
This is a great fact. Less competition, less inventory, creates more attraction and better hype for buyers. As a matter of fact in certain situation, when everything is perfectly placed, the subject Vancouver MLS® listing may even get a multiple offers.
•   While there are fewer buyers looking, those buyers who are shopping are more serious about closing.
Fact or fiction? This is true. Other trending seasons for real estate also combines with many real estate lookers. The ones who are testing the market and want to know what is going on without the actual buying intention. Winter season buyers are serious, firm and know what it is they're after. When hosting an open house regardless of the day or time, the buyers who attend under any rough weather circumstances, tend to be intentionally way more serious real estate purchasers.
.  Large employers often transfer employees in January to start the New Year.        
 This means even more motivated buyers are looking in the winter months. Want to know more about the best date and time to list? Don't hesitate to contact me anytime and I'd be happy to answer all your question and go over Vancouver real estate market and its trends.